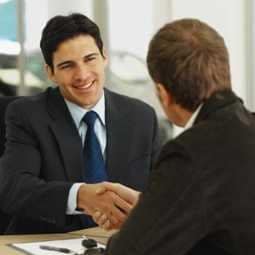 OUR FORD FLEET DEPARTMENT SPECIALIZES IN BUSINESS CUSTOMERS
Inver Grove Ford Lincoln's Commercial and Fleet Sales, Service and Parts Departments have been serving the Minneapolis area, including businesses in Inver Grove Heights, Minneapolis, St. Paul, and the rest of the Twin Cities area for more than 10 years. We are a company that appreciates our customers and believes that follow up after the sale is more important than the actual sale. Our customer base consists of individuals, small start up businesses, well established companies and large corporations. 
We specialize in sales and leasing of new and used Ford fleet vehicles such as cargo vans, cube vans, Transit Connect vans, passenger vans, pickup trucks, service body trucks, flatbed trucks, dump trucks, chassis customization and more! Our fleet department understands that our business customers have volume pricing needs, so we are able to offer fleet savings because of our focus on local businesses. 
We're a repair facility where our mechanics service light and medium duty cars, trucks and vans of all makes and models! Also, we are a wholesaler of Ford Parts to businesses such as body shops and in-house mechanics. 
Whether you're looking for one Ford vehicle or 10, a repair or maintenance shop for your fleet or a wholesaler of automotive parts, our Commercial and Fleet Representatives can fill your needs because we ARE, "Your Only Stop Commercial Provider" for your total transportation solution! 
Search our inventory for a huge selection of cargo vans, cube vans, Transit Connect vans, pickup trucks, dump trucks and more!